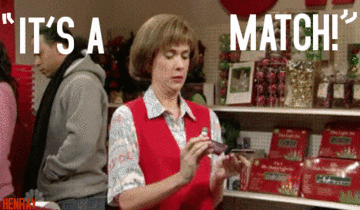 We are excited to announce the 2018 incoming residents for our residency training programs.
Medical students matched in three programs on March 23 as part of "Match Day": Family Medicine Rural Training Track, Emergency Medicine, and Psychiatry (a joint program with Hennepin County Medical Center).
The matches were announced by the National Resident Matching Program (NRMP). On match day (third Friday in March each year) thousands of medical students and graduates from the US and around the world are notified about the residency programs they will train in for the next 3-7 years. Applicants for the NRMP Main Residency Match usually begin the application process in the summer, and programs review applications and invite chosen candidates for interviews from October to February. After the interview, applicants submit a rank-order list to the NRMP of the programs where they want to train.
Similarly, residency programs submit a rank-order list of applicants they prefer to train. The two parties' rank order lists are processed using the NRMP's matching algorithm, which matches applicants and programs. There is a great deal of anticipation and excitement for the students who participate in Match Day ceremonies and open their Match letters in the company of family, friends, and advisors.
This year, the HealthPartners Western Wisconsin Rural Family Medicine Residency Program welcomed its first class of residents. The residency was created with the support of a grant from the Wisconsin Department of Human Services and is accredited through the HealthPartners Institute.
Foot and Ankle Surgery also matched this month, and Medical Toxicology and Pediatric Emergency Medicine Fellowship programs match this fall. Occupational Medicine selects residents outside of the Match.
Join us in extending a warm welcome to all the incoming residents.
Family Medicine Rural Residency Class of 2021
Catherine Kress, DO
Des Moines University College of Osteopathic Medicine
Jessica Miller, MD
American International School of Medicine
Family Medicine Residency Class of 2021 (Methodist)

Kathryn Chamberlain, MD
University of Minnesota Medical School Duluth
Nicole Noyes, MD
University of Minnesota Medical School Duluth
Christine Prill, MD
Medical College of Wisconsin
Jessica Sawinski, DO
A.T. Still University School of Osteopathic Medicine
Margaret Schwartz, MD
Virginia Commonwealth University School of Medicine
Nathaniel Schwartz, MD
University of Wisconsin School of Medicine and Public Health
Hennepin-Regions Psychiatry Training Program Class of 2018-2019
Lindsay Fox
American University of the Caribbean
Benjamin Harbst
University of Minnesota Medical School
Anum Khan
Ross University School of Medicine
Supra Khare
University of Kentucky College of Medicine
Rachel Kuntz
Creighton University School of Medicine
Susan Metzger
University of Minnesota Medical School
Lauren Sevcik
Creighton University School of Medicine
Vanessa Stumpf
University of North Dakota School of Medicine and Health Sciences
Vanessa Baca
University of Minnesota Diagnostic Radiology Residency Program
Peter Mayer
A.T. Still University School of Osteopathic Medicine
Regions Hospital Emergency Medicine Residency Class of 2021:
Jacob Binder
Wayne State University
Michael DeBoer
University of Wisconsin
Andrew Hasebroock
Creighton University
Ryan Johnsen
Albany Medical College
Karl LaFleur
University of Minnesota
Tracy Marko, PhD
University of Minnesota
Melanie Mercer
Medical College of Wisconsin
Alan Okada, PhD
University of Southern California
Broc Schindler
Eastern Virginia Medical School
Bradley Stroik
University of Wisconsin
Selina Sturman
Texas A&M
Occupational Medicine
Manoj Doss, DO
University of Delaware
Maria Starchook-Moore, MD
Hennepin County Medical Center, Minneapolis, MN
Foot and Ankle Surgery Residency

Collin Messerly
College of Podiatric Medicine and Surgery at Des Moines University
Abimbola Johnson
Scholl College of Podiatric Medicine, Rosalind Franklin University of Medicine and Science
Tyler Sorensen
College of Podiatric Medicine and Surgery at Des Moines University